Hamilton Dog Obedience Club
c/o Marion Thomson
230 Aldercrest Avenue
Hamilton Ontario
L9B 1L6
Obedience Class Registration and Questions
Kate Lashbrook - Enable JavaScript to view protected content.
Agility Class Registration and Questions
Joan Robinson - Enable JavaScript to view protected content.
HDOC does not have a phone number, however if you provide your number in an email we can return your call.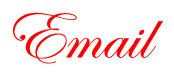 Fields with an asterisk (*) are required.
For technical assistance, including forgotten passwords that you are unable to obtain through the Members Only page, please email Enable JavaScript to view protected content..


Ancaster Fair Grounds
Map and Directions
All obedience classes are held at the Ancaster Fair Grounds on Wednesday evenings from 6:30pm - 9:30pm from September - June. We do not offer training over the summer.
As HDOC is a volunteer run organization, we do not offer training classes at other times of day, or days of the week.
**COVID-19 UPDATE**
At this time it is unconfirmed if we will be running fall classes. Please check the website for updates as to whether we will have classes.